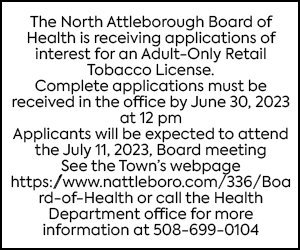 By Max Bowen
max.bowen@northstarreporter.com
In the proposed Fiscal Year 2021 budget, new developments such as the East Street apartments and Shops at Emerald are expected to be up and running.
Gallagher said the upcoming $96.8 million budget will see some changes over last fiscal year's, including an expected $145,000 increase in state aid, though this could change. Last year, a sudden $300,000 drop in Local Aid prompted a sudden freeze on several new hires. The budget also includes funding for four Technology Integration Specialists at the schools, an expense of approximately $150,000.
"This is based on the knowns of today," he said at the Town Council meeting on Monday, Feb. 10. "This could change in the next couple of months."
Gallagher said that the town's revenue has seen a $2.3 million increase, due to property taxes and the aforementioned state aid. Other expected changes include a 1.3 percent increase to the town's health insurance costs and fewer projects being funded through borrowing and instead being paid for via the town's Free Cash.
There are $7.3 million in capital projects included in the budget, to be paid for through a mix of borrowing and Free Cash. These include $95,000 for a number of minor repairs to Falls Pond Dam, $200,000 to repair the Town Hall parking lot, and $1.1 million for repairs to the athletic complex at North Attleborough High School.
Gallagher's budget proposal also looks at efficiencies the town is exploring that could result in savings—energy-efficient lights and consolidation of departments such as Public Works, Parks and Recreation, and Solid Waste. He added that improving the downtown area could have a strong impact.
"I really think the key is the revitalization of the downtown," he said.
The budget will be referred to the Finance Subcommittee for a review and a final version will go before the council in April.