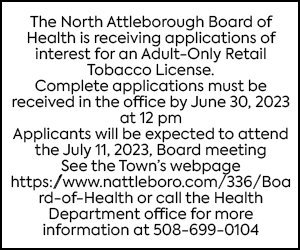 By Max Bowen
max.bowen@northstarreporter.com
Melissa Sapini hopes to use her time with the Miss Massachusetts Teen USA Pageant to inspire others to make their own goals a reality.
Sapini, a junior at North Attleborough High School, already has what many would consider a full plate—along with being a student, she is a member of the Leo Club, Best Pals, NAHS theater company, BASIC School Committee, and Rocketeer Role Models. She is also the North Attleboro High School Yearbook co-president, yearbook photographer, 2020 cross country captain, varsity cross country runner, varsity indoor track runner, and varsity outdoor track runner—and that's not including her work as a model and actress, which she began at 14 years old. She has also done some modeling as a child.
"Balancing [this work] with school is hard, but somehow I manage it," she said. "I've gotten so much done, it's been pretty great."
Sapini's time with the pageant began when she and her mother saw the Miss Universe competition on TV. She began researching the pageant, and days later received a message through her Instagram account by the Miss Teen USA organizers, asking her to join. The pageant will be held at the Burlington Marriott on Jan. 11-12.
"It was super ironic," she said.
Sapini has been through the audition process and loved how the many people involved help inspire each other. She said the biggest challenge will be thinking about how any one of those participating could be chosen to represent the state in the Miss USA Pageant as well as take part in the national Miss Teen USA Pageant.
"I might struggle, but I'm confident," said Sapini. "When I'm put in situations, it's like the flip of a switch and I just start to be the best version of me, and I just do what I have to do."
Sapini's work as a model and actress has led to a number of projects, including a brief role in "Evil Lives Here" a true crime series on Investigation Discovery. This was her first time on the set of a show and a career goal is to be a series regular. She's also been part of a photoshoot in New York City, and has a film project in the summer. She cited actresses Lupita Nyong'o and Jennifer Lawrence as people she'd like work with, describing the latter as the "most funny person ever."
As much as she wants to make this her primary focus, Sapini said she knows a good education is important, and has worked to balance studying for a test with learning a script. She's looking at schools in New York and California.
"I do wish I could focus on everything," she said with a laugh.
Sapini wants to use the experience with Miss Teen USA to spread awareness of the different causes she works with, such as the Best Pals program, which helps Special Needs students. Sapini has been involved with this since the seventh grade and feels that those with special needs should be treated as equals. She also wants to speak on culture—her mother is an immigrant from Haiti, and Sapini wants children to see that they can do what she's doing. This year, the titleholders of Miss Universe, USA, Teen USA, and America are all women of color, which Sapini said was very significant.
"I want them to look at me and think 'I can do whatever I want to do'," she said. "'I can make my impossibles possibles.'"
Tickets to the Miss Massachusetts Teen USA Pageant are available by calling 781-321-3500