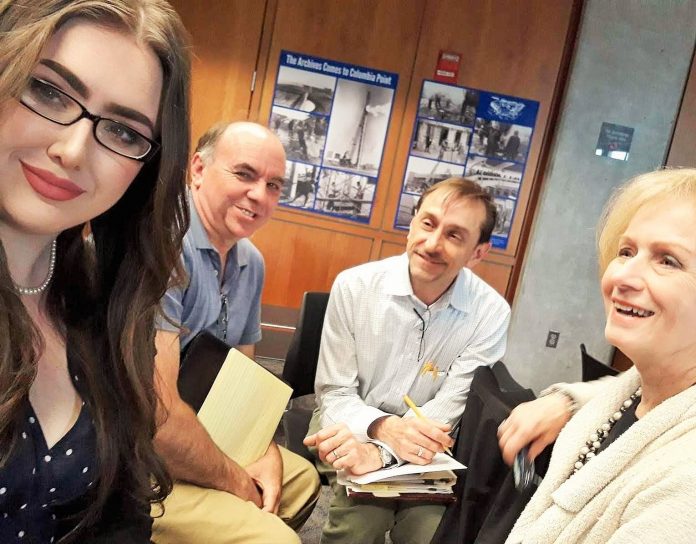 max.bowen@northstarreporter.com
Just what was here before North Attleborough was settled?
The answer to that and other questions about the town's history will soon be answered. A town-wide Archaeological Reconnaissance Survey and Plan is set to be conducted next year that will identify areas of historical significance. The work has already begun with the Public Archeology Lab of Pawtucket, which is conducting a research study to narrow down potentially sensitive sites. Historical Commission Chair Susan Taylor said the town has been surveyed in the past, but only 7 percent was looked at.
Developers must have an archeological survey done of any sites they wish to build on, so the study won't impact construction. Taylor hopes to use this to educate the town on its history and sites of interest. While much of the results will be made public, some information will be kept private, she said. This is to help protect sites from vandalism and deter people from attempting to dig up areas searching for valuable items.
"Once the survey is done, we will make as much public as we can," said Taylor.
The archaeological survey has a total project cost of $25,000 and has been financed in part by the National Park Service. The total project cost will be funded by the town, as is typical of such matching grant projects. After the completion date of July 2020 and when the project report is accepted by the Massachusetts Historical Commission [MHC], the town will be reimbursed for $12,500.
Archeological resources, both sites and collections, are protected by law on federal and state lands, according to information from the National Park Service web site. These laws include the Antiquities Act of 1906, which establishes the protection of archeological materials on lands owned by the U.S.
The Historic Sites Act declared the preservation of historic sites, buildings, and objects to be a national policy. The National Historic Preservation Act is the law under which much of contemporary American archeology is conducted for environmental review purposes. It strongly supports historic preservation activities and programs, including archeology.
The Archaeological Resources Protection Act (ARPA) of 1979 protects archeological resources and sites on public (federal) lands and Native American lands. It also calls for the preservation of objects and associated records in a suitable repository once recovered from a site.
"This is such a huge portion of the town that hasn't been surveyed," said Taylor. "This is going to be amazing."
Steps in the Town-wide Archeological Survey
Phase I: Research, Fieldwork, and Stakeholder Input

Phase II: Draft Cultural Resource Management and Public Education Recommendations

Phase III: Cultural Resource Management and Public Education Recommendations and Draft Reconnaissance Report

Phase IV: Final Archaeological Reconnaissance Survey Report/Distribution of Final Products