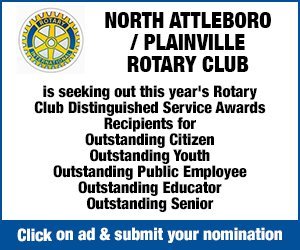 max.bowen@northstarreporter.com
From virtual reality to digital textbooks, there's always a new technological improvement being eyed at the North Attleborough Schools.
Recently, a number of North teachers attended the MassCUE conference, which shows educators from across the state unique ways to blend technology into classroom instruction. Media Specialist Andrea Bolton was in attendance and also a presenter, showing other educators the uses for green screens in the classroom. The program combines a green screen of any kind with an app to manipulate an image. In one instance, students completed a project on the country that their families come from, and used the program to place themselves in an image from that country.
"It's more engaging for the kids," said Bolton.
The MassCUE conference offers between 200-300 seminars. Virtual reality programs have been discussed a great deal, as well as those to help students stay connected with teachers.
"Students understand the technology," said Bolton. "The Chromebooks have been a real game-changer."
Google Chromebooks have been issued to students in grades 3-12, and those in the grades below use refurbished laptops as well as iPads. In addition, classes using robots and introductory coding have been added to the curriculum.
Assistant Superintendent Michelle McKeon there are a number of tech-related initiatives either in the works or being planned at this time. These include digital textbooks with a number of online elements, such as the ability to Skype chat with experts in many fields. The high school's Innovation Lab offers courses in graphic design and computer science, as well as a laser etcher and 3-D printer. McKeon added that the schools are also teaching students to be mindful about what they do and say online.
"They socially know what to do in front of a friend," said McKeon. "We're teaching them to be mindful of their digital footprint."