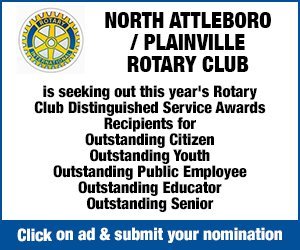 max.bowen@northstarreporter.com
Abigail Slaney, the September Student Athlete of the Month, has been on the North Attleborough High School soccer team for four years, as well as the track team.
Last year, she switched to the Unified Track Team, which pairs student athletes—referred to as Participants—with special education students—referred to as Athletes.
Tell me about your experience with the Unified Track Team
I started out doing the regular track team for spring and winter. I thought it was really good and it helped me mentally with sports, but I wanted to be part of something more inclusive, because we make sure everyone gets included.
We become like a family, three participants for one athlete, so we participate in events as well, but we rotate. They [Athletes] participate in all the events and then we go along with them and we do some of them, but mostly we're cheering them on.
What was the best part of being on this team?
I really enjoy it. I feel like I'm doing something good. You're still working hard, but it's not too grueling.
How did you get involved in sports?
Growing up I did all the recreation sports. My parents had a big impact on that, they always encouraged sports. My sister did sports and I did it too.
How do you balance being a two-sport athlete and student?
I think doing a sport definitely makes me have good time management skills. You just have to schedule everything out. I go from practice to home, do my homework, then get everything done and prepared for the next day.
I think it was an adjustment in freshmen year, because we never had a sport every single day before. But after a few weeks you get used to it and adjust to it and figure stuff out.
What are your plans for after high school?
I'm going to attend college. I want to be a doctor, so I want to focus on bio-medical engineering or something along those lines. I think [sports] has given me a strong work ethic and I can apply that.