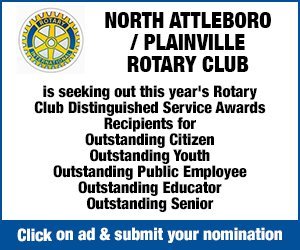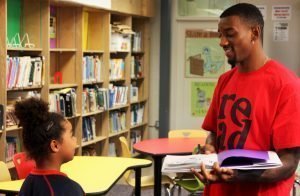 max.bowen@northstarreporter.com
As a child, Malcolm Mitchell said he struggled to learn how to read.
He credited his mother with being a strong supporter as he faced this challenge, telling him that he could let this obstacle defeat him or work to overcome it. At the Amvet Boulevard School, Mitchell—former wide receiver for the New England Patriots—shared this story and encouraged students to read all they could, that it would help no matter what path they traveled.
"You can become whatever you want to be," he said at the Nov. 14 presentation. "Reading helps."
Mitchell answered a number of questions from the students, including is greatest challenge in the writing process. He said the book took three months to write, and he almost gave it up. He reviewed it around 30 times before sending it to the publisher.
"My friends encouraged me to follow through," he said.
This was a Share The Love event arranged by Patriot Subaru of North Attleborough. Share the Love is an annual national program by Subaru of America, where $250 is donated to charity for every car sold. The customer gets to choose from a list of select national charities, or a local charity selected by the dealer. Patriot chose Mitchell's organization, Read With Malcolm.
Patriot Subaru arranged the Reading Rally with the school, coordinating with Mitchell's team. The company purchased 390 copies of Mitchell's book, so that every child in the school could have a book of their own. Associates from Patriot handed the books out, and General Manager, Mark Perryman addressed the audience at the event.
Following his retirement from football, Mitchell turned to writing. He published his first children's book, "The Magician's Hat," and has another book in store He also founded Read with Malcolm, is a youth literacy initiative founded in 2015 to transform the lives of young students through literacy.
"I encourage you to find the book that will help you become what you want to become," he said.
For more information, visit www.readwithmalcolm.com.