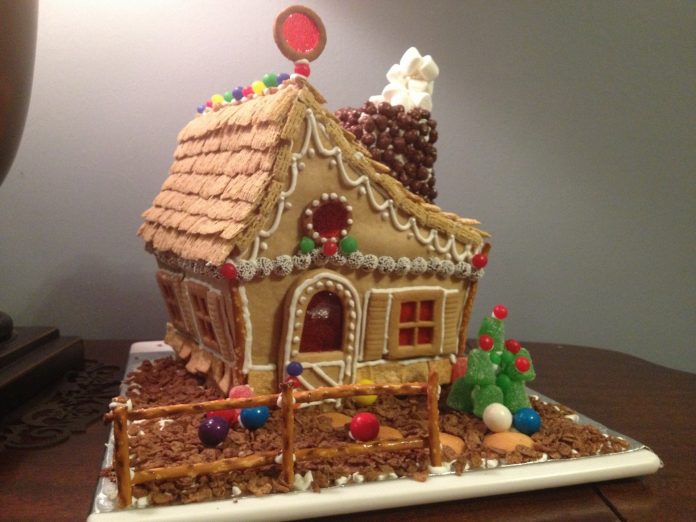 By Max Bowen
max.bowen@northstarreporter.com
Crafty creators will get the chance to showcase their Yuletide designs in the first Gingerbread House Competition.
Hosted by the town's Historical Commission, the competition was created after the annual house tour had to be canceled due to planning concerns. Commission Chair Susan Taylor said the house tour will be back next year, but in the meantime is looking forward to the artistic confections that will be entered.
"We'll be looking at the creativity of the houses from a baking and art standpoint," said Taylor.
Judges for the competition include Town Council President Keith Lapointe, State Rep. Betty Poirier, Miss Massachusetts 2019 Caitlyn O'Neill, Meteorologist Kelly Bates from Channel 10, Sisters@Heart Founder Lisa Deck, and Alyse Leonard and Cathy Didick from Whisk and Paddle.
Houses need to be 70 percent gingerbread, but from there the sky is the limit. Taylor said the houses won't be tasted, so non-edible elements can be included.
There is no required entry fee. All donations will support the Historical Commission's town-wide preservation efforts. The event will be held on Dec. 7, 12-2 p.m. at the Bristol Lodge Masonic Building, 46 South Washington St. Judging will be done at 11 a.m. and dropoff is at between 9 and 11 a.m.
This event is open to all — families, kids, artists, novice bakers and professional cooks alike. Groups are welcomed. Judging will be divided into three categories, based on age and level of experience: Youth (under 14 years), Teen/Adult (over 14 years), and Professional. Prizes will be awarded for each category.
Applications for participation in the competition should include the baker's name, age, level of experience, phone number, e-mail address, as well as a one-sentence description of the proposed work. Applications can be e-mailed to staylor@nattleboro.com before 5 p.m. on Friday, Nov. 22. Late entries can be accepted.