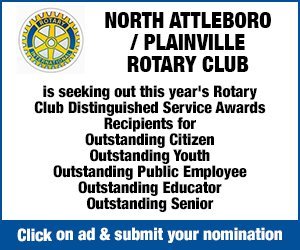 By Max Bowen
max.bowen@northstarreporter.com
Daniel Randell, who was arrested in August following an alleged stabbing of three people, will be arraigned on Nov. 25.
Spokesperson for the Bristol County District Attorney's Office Gregg Milotte stated that Randell, of North Attleborough, will be in court on Nov. 25 to be arraigned on indictments for two counts of murder, one count of armed assault with intent to murder, and one count of mayhem.
North Attleborough Police responded to a report of a stabbing involving three victims at 25 Birch Road on Aug. 29, at 8:40 p.m. According to Assistant District Attorney Carolyn Morissette, who handled the arraignment, upon arrival, police were met by one of the victims, Erik Lundstedt, 21, who was bleeding and holding their abdomen. The victim told police that Randall had stabbed them. He was treated at the scene by paramedics before being rushed to Sturdy Memorial Hospital. He was later transferred to Rhode Island Hospital.
Two additional victims, Aidan Hanrahan, 21, and Joshua Lemken, 21, both of North Attleborough, were located inside the home. Hanrahan had suffered a three-inch laceration to his neck and was found deceased upon their arrival. Lemken suffered wounds to his back and abdomen and was treated on scene and transported to Rhode Island Hospital. He died during the overnight hours as a result of his injuries.
According to court reports. Randall had called both 911 and his father and admitted to the attacks. He told police that he had tossed the weapon and that the attacks had been in self defense, though his only wound was a small cut on one hand.