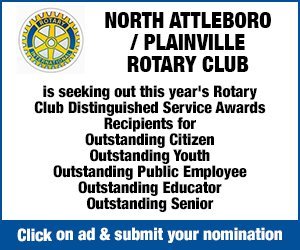 By Max Bowen
max.bowen@northstarreporter.com
A bylaw to mitigate illicit discharges to the town's drain system and control effects of stormwater runoff will go back before the Town Council with significant changes.
The new regulations are required for the town to maintain its Permit for Stormwater Discharges, also known as an MS4 permit. First presented in September, the bylaw came about in part because of contaminants found in the town's waterways, including Scotts Brook, Falls Pond-North Basin, the Sevenmile River, and Ten Mile River. These and others have been categorized as 'Impaired,' meaning they fail to meet water quality standards. The Sevemile River is a source of drinking water, and others are used regulary for swimming.
Department of Public Works Director Mark Hollowell said the contamination comes about mainly from stormwater runoff, which can contain salt, petroleum, leaves, mulch, and fecal matter from animals. He said that as more development is done in North Attleborough, the area of impervious surfaces increases, which in turn adds to the runoff.
"If we find a pollutant we need to go back in the system and remove it," said Hollowell.
The bylaw includes measures to deal with illicit discharges, which would fall under the purview of the Board of Public Works. Illicit connections to the water systems would be prohibited, but this would not apply to sump pumps.
Sump pumps pumping to a lawn or groundwater going to a drain would not be labeled as illicit discharges, but pumping pollutants would be. Existing sump pump connections will be grandfathered, as long as they're pumping groundwater. Pools would also be exempt, and can be drained after dechlorination.
Glenn Ofcarcik—of the Conservation Commission but speaking as a resident—said that areas that regularly flood are of great concern.
"I'm stunned to see the impaired waters," he said. "We want people to come and be residents of North Attleborough, but we want to have something to offer them that's an improvement."
Land disturbances are also covered under the new bylaw, and this section saw a number of changes. In a previous version, it applied to land disturbances greater than 10,000 square feet, but this was increased to 20,000. For projects with a land disturbance of 20,000-40,000 square feet would require an administrative land disturbance review. For projects with a land disturbance of 40,000 square feet or more, a land disturbance permit is needed. This section would be managed by the Conservation Commission.
Improvements to the average single-family home [such as a new garage or swimming pool] would not require review under this bylaw.
New construction would need to include measures to lessen runoff and erosion controls. Projects already before the Planning Board or Conservation Commission would be exempt. Violations would be handled with cease and desist orders or citations, and an appeal process is included in the bylaw.
"We don't want to be punitive as a municipality," said Hollowell. "The intent is to protect the infrastructure and assist before something happens. We don't want burdens put on the residents and builders."