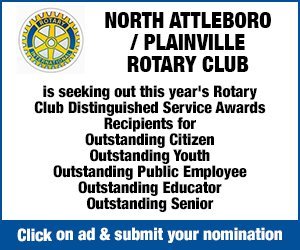 By Max Bowen
max.bowen@northstarreporter.com
A list of $5.4 million worth of projects for North Attleborough Schools will be presented to the town as part of the Capital Improvement Plan.
The "Top 10" was presented by Superintendent Scott Holcomb and Director of Facilities Kyle Kummer to the Capital Planning Subcommittee at its meeting on Tuesday, Oct. 22. This list came about following discussions with the principals about the needs of the town's schools. Kummer said that some of these requests go back as far as 2012. The list will be sent to Acting Town Manager Michael Gallagher to be considered alongside other capital project requests from other departments.
"We choose those mostly likely to be approved," said Kummer.
Some of the more high-cost requests include a new roof for the Community School, estimated at $1 million. The North Attleborough High School has made a request for $250,000-$1.2 million for a feasibility study by the Massachusetts School Building Authority [MSBA] to determine what kind of replacement or renovation will be needed.
The MSBA would reimburse the town for 52 percent of the cost, which ranged because the depth of the study will depend on what kind of work is called for. Holcomb said the final word the study will be given on Dec. 11.
The highest price tag goes to the athletic complex at NAHS, where $2.5 million is needed for new bleachers, a replacement of the track, concession stands, and bathrooms. The new bleachers will need to be compliant with the Americans with Disabilities Act. Holcomb said the complex sees use far beyond the games and practices.
"A lot of people use it for a safe walking space," said Holcomb.
Other requests listed in the Top 10 included improvements to the aging Energy Management Systems at the middle and high school, new bathroom partitions, lighter cafeteria tables, and replacement vehicles for the Special Education students and maintenance department.