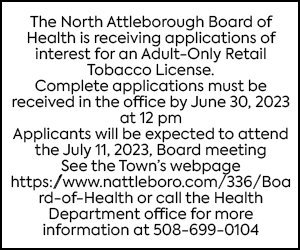 By Max Bowen
max.bowen@northstarreporter.com
Who wants to help choose the next Town Manager?
At Wednesday's meeting of the Town Council, a motion was made and approved to set the Screening Committee to seven members, with at least four being residents and at least one department head included.
Community Paradigm Associates is handling the search process, and will work with the Screening Committee. CPA Principal Bernie Lynch said the committee should be representative of the town, and recommended a size of five to seven people. He added that department heads and those who work with the schools would also be a good addition.
"It's useful to have members of the committee to represent the school budget," said Lynch. "They have a good understanding of the finances and growth issues."
Lynch said the resumes will be divided into three tiers—those with a good deal of experience, those with some, and those with little to none. The goal is to narrow the applicant pool to six to eight people, and then pare this down to three or four finalists. Screening Committee meetings will be held in executive session.
Twenty-nine people have already expressed interest, according to Council President Keith Lapointe, and a final decision is expected prior to the meeting on Oct. 28.
"I was encouraged by this," said Lapointe. "It's a pretty diverse group. It's a good-looking group."