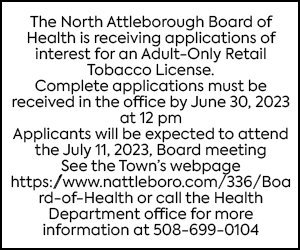 By Max Bowen
max.bowen@northstarreporter.com
North Attleborough is going green.
The Town Council voted unanimously to insert the Stretch Energy Code into the town's bylaws. This will not replace existing building codes. Rather, the Stretch Code, which calls for more energy-efficient construction, will only apply to new residential and commercial construction. Existing home and business owners will not be required to make any changes.
Adopting the code is one of five steps the town will need to complete in order to qualify for grants through the Green Community program, run by the state's Department of Energy Resources. Other steps include adopting an expedited permitting process, a plan to reduce energy use by 20 percent in five years, and a fuel efficient vehicle purchase policy.
Economic Development Coordinator Lyle Pirnie said that the only step not completed is the energy reduction plan. An audit of the schools and municipal buildings is underway and expected to be completed by the end of the week. This entails looking at light fixtures, heating and air conditioning systems, and boilers, among other elements. The town can go back two years and include recent energy-efficiency upgrades.
"Contractors are going over all the buildings," said Pirnie at the Oct. 16 Town Council meeting. "It's an extremely granular plan. All information will be collated and presented."
The Green Communities Program has been around for 10 years and provides $20 million annually in grants. The environmental impact is equivalent to taking 5,900 vehicles off the road. As of now, 240 towns have been included in the program, including Plainville and Franklin.
Once North Attleborough becomes part of the program, it will be eligible for a $185,000-$190,000 designation grant to implement environmentally-friendly changes, such as fuel-efficient vehicles, energy-efficient boilers, or windows that better retain heat and air conditioning. More grants can be applied for after this.
"Everything that needs to be done has been done, except for the audits," said Pirnie. "We have a high degree of confidence that we will be done by end of next week."