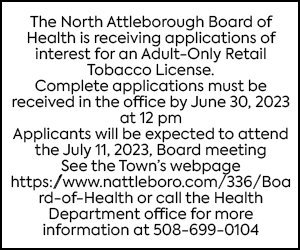 To submit an event listing for the Calendar section, e-mail max.bowen@northstarreporter.com.
Candy Take Back—The Attleboro High School Leo Club Hopes your Halloween is dandy, but did you buy too much candy? The club id hosting a Candy Take Back for active duty military and area veterans. Please bring any leftover candy to the Attleboro School Superintendent's loop, 100 Rathbun Willard Drive from 2-6 p,m,. Leo members will be there to collect the candy.
Saturday, Nov. 2
Village Green Fair—Central Congregational Church, 115 Commonwealth Ave. in Attleboro Falls, will hold its annual Village Green Fair "Christmas in Attleboro Falls" inside the Christian Education Building from 9 a.m.-3 p.m.
The fair includes the fourth annual Cake Walk featuring many delicious, quality, homemade cakes of various flavors.
The Village Green Fair will also feature: cookies by the dozen, boutique jewelry, handcrafted knits, Christmas tables, homemade baked goods, and homemade soups and sandwiches for lunch.
Friday, Nov. 8
Christmas Bazaar—Christmas in the Village will be held at St. Theresa's Church, 18 Baltic St., South Attleboro, Friday from 5:30-8:30 p.m. It will also be held on Saturday, Nov. 9, from 9 a.m.-4 p.m.
Among the attractions will be a Penny Social, meat raffle, handmade kitted goods, kids games, a Country Store, raffles, and visits from Santa and Mrs. Claus.
Saturday, Nov. 9
Swing, dancing at the mall—The Salvation Army's Attleboro Corps is kicking off its 2019 holiday kettle campaign with a unique opportunity for dancers and music lovers.
On that date, the corps will present swing and ballroom dancing with live music at Emerald Square Mall in North Attleboro from 6-8 p.m. The program is free, but the Salvation Army's familiar red kettles will be on hand to promote donations toward the local Corps' charitable work. The dance will feature The Swing Sounds, a seven-piece band playing swinging tunes.
Sunday, Nov. 10
Fundraiser to help needy families–The Empty Bowls Attleboro Area highly-anticipated fundraising event will take place from 5-7 p.m. at the Attleboro YMCA at 63 North Main St. Proceeds will directly benefit the Attleboro Area Interfaith Collaborative Food N' Friends and The Attleboro YMCA.
Empty Bowls is an international project started by artists making handmade bowls, soliciting food and other support and hosting a community meal. Guests who pay to share the meal get to choose a bowl to keep as a reminder of the many empty bowls in the neighborhood and the world.
The ticket price is $25 per person and includes a handcrafted bowl and dinner. A selection of soups will be provided by Morin's Hometown Bar & Grill and Russell Morin Catering & Events. To support or to purchase tickets for this community event, go to www.emptybowlsattleboro.com
Monday, Nov. 11
Babysitting and CPR Certification Courses—The North Attleboro Branch of the Hockomock Area YMCA is offering a babysitting and CPR certification course for teens and preteens ages 11 to 16. Topics include basic childcare and leadership skills, first aid, CPR, diapering, feeding, and employment skills.
The babysitting training is open for both members and non-members will take place from 9 a.m.-1 p.m. and the CPR training from 1-4 p.m. For more information and to register for the course, contact Member Services at 508-695-7001. For more information about life saving trainings, visit www.hockymca.org/safety-training/.
Friday, Nov. 15
Christmas Fair—Madonna Manor is hosting its annual Christmas Fair, Nov. 15, from 9 a.m. to 4 p.m. and Saturday, Nov. 16, from 9 a.m. to 2 p.m. There will be baked goods, face painting, raffles, clamcake and clam chowder, photos with Santa, and much more. Madonna Manor is located at 85 N. Washington St.
Saturday, Nov. 16
Council on Aging Holiday Bazaar—The Friends of the North Attleborough Council on Aging, 204 Elm St., is sponsoring a Holiday Bazaar from 8 a.m. to 2 p.m. Raffles, Gramma's Attic, new and gently used items, bake shop,coffee and doughnuts.
Oldtown Holiday Fair—Come share in the fun of the annual Oldtown Holiday Fair from 9 a.m.-2 p.m. at the First Congregational Church, 675 Old Post Road, North Attleborough.
Free admission. Items for purchase include homemade food (baked beans, potato salad, grapenut pudding, desserts), Christmas items, Crafts, Jewelry, Plants, used books, Knit Goods, Fair Trade crafts from Serrv, Oldtown Treasures, and Elsie's famous French Salad Dressing.
The kitchen will be serving breakfast sandwiches, coffee, and muffins from 9-11 a.m. and lunch from 11:30 a.m.-1:30 p.m.
Bids are being accepted for many antique, vintage, and new items in the Not-So-Silent Auction from 9 a.m.-2 p.m.
There is plenty of parking in the church parking lot and on the street. The upstairs is handicap accessible through the side entrance ramp in our parking lot, and a handicap accessible entrance to the downstairs is around the back of the church.