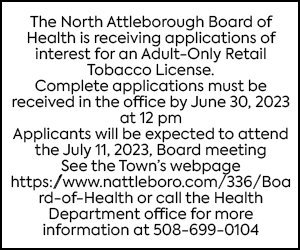 Town gets FEMA boost to lessen budget gap
By Max Bowen
max.bowen@northstarreporter.com
North Attleborough has received a check for $140,000 in reimbursement from the Federal Emergency Management Agency [FEMA] for costs incurred during the February 2013 snowstorms, which dumped over two feet of snow over the course of a weekend.
This money comes at a time when the town has been working to bridge a funding gap caused by an unexpected shortfall in Local Aid. Acting Town Manager Michael Gallagher said that as the next fiscal year's tax rate has not been set, the funds can be used now or held and added to the Free Cash. Reached at Town Hall, Gallagher said he plans to use it now.
"Depending on what we get from the Assessors, we may be underestimating new growth and can possibly close the gap," said Gallagher. "That is the hope, that we will be able to close that gap."
An added benefit to this news is that approximately $150,000 that the School Department has not spent due to the shortfall won't be cut from the budget. This money was slated to be used for Technology Coaches, but with the first day of school well passed it may now cover costs of demolition for the aging bleachers at the Beaupre Field.
In August, Gallagher reported that Local Aid—allocated annually by the state government—was $230,836 less than last fiscal year. Early reports from the governor's office showed that number increasing by 66,358. As the town had been operating under this assumption when crafting the budget, it brings the total impact to almost $300,000. This has mitigated somewhat by changes to the town's insurance plans which netted a $125,000 savings. To help mitigate the impact, planned hires at Town Hall and the School Department had been deferred.