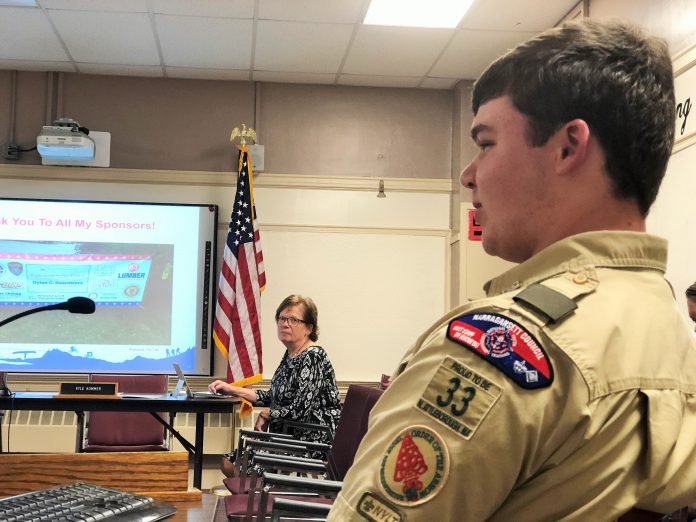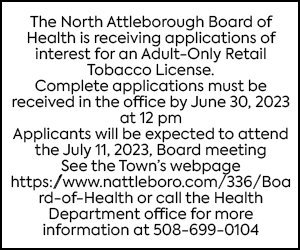 Boy Scout completes garden beds for Eagle project
By Max Bowen
max.bowen@northstarreporter.com
Recently-completed garden boxes completed as part of Dylan Desrosiers' Eagle Scout Project will benefit Lenore's Pantry.
At Monday's School Committee meeting, Desrosiers, a junior North Attleborough High School, outlined the project. Planning and fundraising started in March and excavation on the site was done in August. Six raised beds were installed behind the school, with the work done on three different days. Desrosiers said more than 50 volunteers participated on the project. He is a member of Boy Scout Troop 33.
Following the completion of the beds, Desrosiers said they will be managed by the student-run Team Green, which will apply for grants to pay for seeds and bulbs. All produce grown will be donated to Lenore's Pantry, which has provided food for families in need the past 41 years.
Desrosiers made the blueprints for the garden beds using a class he took at NAHS. While he has some carpentry skills, he said installing the irrigation system required working with experts in the field. His parents also assisted with the project.
A number of businesses, such as 84 Lumber, Home Depot, and Briggs Nursery, contributed supplies or advice. He spoke to staff of Briggs Nursery with questions on soil, and later received a donation of all they would need.
"I'm very humbled by the community coming together to help me with this project," he said.