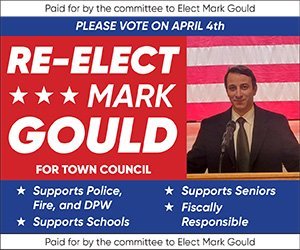 Screening Committee formed for Town Manger search
Following a lengthy discussion, the Town Council voted to form a Screening Committee, but one without any council members serving on it.
The committee, to be comprised of seven people, will meet to review the interview process with Community Paradigm and interview selected candidates, comparing experience and qualifications. This process will culminate in an unranked list of up to five finalists. It's expected that this process will take four weeks to complete. 
Councilor Kathleen Prescott was the first to raise the issue of membership, suggesting that residents or members of the business community should be on the committee. Jo Ann Cathcart added that department heads and the town's human resources director should be included in this process
"There should be people who have been involved in the town before," said Prescott. 
Councilor John Simmons believed that the council members should be on the committee—that this was the most important decision they would make. 
"Trust but verify, but do so through Town Council involvement," said Simmons. "A question of this size and this nature, we can't delegate that to someone else."
One issue raised is that if a member of the Town Council was on the Screening Committee, they'd be privy to information that others may not be. Screening Committee interviews will be done in executive session, and the finalists will be interviewed by the council in a public meeting. Councilor Michael Lennox said that it was important that the committee was one that shared the council's vision.
"We need to make sure we have that trust," he said.
A motion was made by Simmons to include Town Council involvement with the committee. It failed by a vote of 4-5, meaning that council members wouldn't be part of the committee.