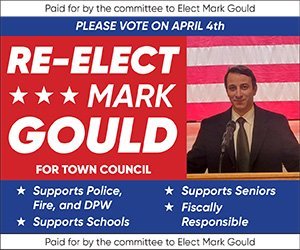 FIRE DEPARTMENT ACTIVITY
For the week of Sept. 22-29, the North Attleborough Fire Department handled 96 requests for emergency assistance, of which:
75 were medical assistance calls, with 52 of these requiring advanced life support measures
Four motor vehicle collisions requiring at least one ambulance to transport an injured party
Three outside/ unauthorized burning activities
The remaining responses were due to a variety of otherwise unspecified reasons.
A question has been asked several times of the department recently following these weekly updates and we'd like to reply. These weekly totals do not include activities outside of emergency responses. Scheduled inspections, department mechanics work, administrative safety plans reviews, individual or shift training sessions, and public education events such as station tours and site visits are not listed in this summary.
Each week the department will have members in paramedic school or continuing education courses, along with some attending training programs hosted by other departments, the Massachusetts Firefighting Academy, the National Fire Academy, or a variety of outside agencies who will present a variety of trade specific training or educational opportunities.
On-duty and off-duty training sessions vary from pump operations, SCBA use, informational updates on medical protocols, community risk reduction plans, hazard awareness within the community and a wide array of other possible topics.