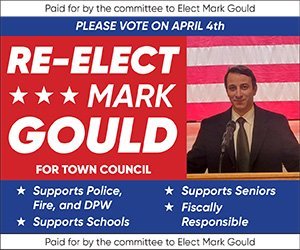 Drumming legends lead class in North
Special to the Reporter by Matt Slobogan
On Sunday, Sept. 22, Dean Johnston and Billy Martin led a drumming class of 28 musician at Preservation Framer. They started the class by playing a lively, improvised duet which lasted about 15 minutes. Johnston taught the first portion of the class by showing students how he practices rhythms over original, recorded loops (which he creates). 
Martin demonstrated some of his rhythmic approaches. He then took questions from the students ranging from questions regarding particular technique to his experiences with Medeski, Martin & Wood. Soon after, he focused on having the students play specific rhythms that when played at the same time create a 'rhythmic harmony.' Students played rhythms on different percussion instruments and some played their own instruments like saxophone, flute, bass and guitar. 
When the students became comfortable with the rhythms, Martin would conduct sections of the class to play softer, louder, drop out, come back in and some to solo. The exercises became progressively difficult and relied on students to listen carefully and support each other rhythmically and dynamically. Local and not-so-local musicians attended the workshop, some from western Connecticut and one all the way from North Carolina.
Preservation Framer Owner Matt Slobogan has been drumming since 1986. Johnston has been his teacher for many years and he has attended two of Martin's four-day master class workshops. 
About the teachers
Dean Johnston, known as "The Dux", graduated from Berklee College of Music with degrees in Performance and Education, and began playing professionally amidst the vibrant music scene throughout New England and the East Coast. He is a founding member of the seminal neo-soul band SuperHoney, garnering three Boston Music Awards and 10 nominations whilst touring the U.S. and Europe. He is currently in his 12th year as the drummer for Club d'Elf, who have recently returned from headlining the Ecuador Jazz Festival in Quito. 
Billy Martin is well known for his expressive jazz drumming with Medeski, Martin & Wood, in which he combines traditional jazz, world rhythms, funk grooves and layers of textural soundscapes. Martin has relentlessly pursued diverse musical contexts, from free improvisation to chamber compositions to film scores. Much of his work is available via his Amulet Records label, which recently released the Road to Jajouka—a series of collaborations (produced by Martin) between the Master Musicians of Jajouka and such artists as Ornette Coleman, Flea, Marc Ribot, John Zorn, Lee Ranaldo, Bill Laswell, Mickey Hart, MMW and more.