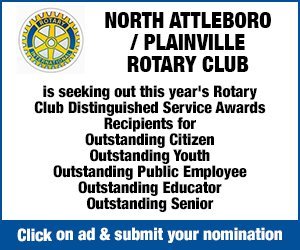 School bus camera bill comes before Legislature  
Several bills are once again before the Joint Committee on Transportation to permit installation of cameras on school buses to catch those that drive by when students are being picked up or dropped off. 
These bills have been a regular occurrence since 2011, when a one-year study found more than 300 incidents in Medford and Quincy alone of vehicles illegally driving past school buses that were displaying stop signs. Between 2006 and 2015, 102 minors under 18 were killed on foot in crashes involving buses or other school transportation, according to data from the National Highway Traffic Safety Administration. 
In a 2017 report, bus drivers in 29 states recorded the number of times that vehicles passed their vehicles while stopped with flashing red lights and stop signs visible over the course of a single day. More than 77,000 incidents were detected on that one day alone, the National Association of State Directors of Pupil Transportation Services said, hinting that as many as 14 million potential violations could happen nationwide each year.
Michelle Hulme, Transportation Director for the North Attleborough Schools, said the district's 18 buses have cameras inside and outside the vehicle. These are for student safety and to monitor traffic, though they cannot capture license plates. The signs that swing out when the buses stop do not have cameras. Hulme said that there have been two incidents since the start of school where drivers went past the buses when the lights were flashing and the stop sign out.
"It's a problem in our own town," said Hulme. "There are so many distracted drivers."
Hulme said education is a factor here, as there are a number of misconceptions about when or if buses can be passed. For example, she said that some think that if they are on the opposite side of the road from the bus, they don't need to stop.
"If you see the yellow lights, be ready and be aware," she said.
David Poirier, president of the Bus Patrol America company that contracts with public entities to install safety technology on buses, described the frequency of incidents as "a national crisis."
"Motorists don't pass school buses because they fail to see the big yellow bus with all the flashing red lights and the stop sign sticking out of it," he said. "They pass the school buses because they don't think they will get caught."
Sixteen states have laws in place allowing municipalities or districts to install cameras as a way to track for drivers who pass stopped school buses, as the National Conference of State Legislatures highlighted in a December report.
North Attleborough Superintendent Scott Holcomb said that it appears the number of incidents has increased over the years, as people are becoming more distracted by text messages and e-mails. The schools try to educate students and parents about how to safely get on and off the bus and keep bus stops on the same side as the door. 
"We need to rely on community policing and reporting these things when they are seen," said Holcomb. 
Chris Lisinski of the State House News Service contributed to this reported.