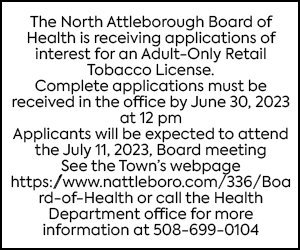 A look at education's future
Sen. Rausch tours new Innovation Lab at North Attleborough High School
There's a lot of potential in Room 114.
State Sen. Becca Rausch got a chance to see the newest addition to the NAHS classrooms and how it and other technological changes are benefiting the students.
The new Innovation Lab, opened at the start of school, offers a number of programs, including graphic design and a Maker Space with a laser engraver and 3-D printer. The Maker Space was paid for as part of a $2 million Local Aid package secured by Rausch over the summer. 
NAHS Principal Peter Haviland said the goal is to have technology in the hands of every student in the North Attleborough Schools. In recent news, the 1-1 Chromebook program has been expanded to all students in grades 1-12. He said this and other changes help empower teachers to design learning environments which can develop new skills sets. In addition to the Local Aid allocated through Rausch, the recent approval of the Proposition 2 ½ override allowed a number of changes to the schools.
"It's one thing to request more money, it's another what you're going to do with it," said Haviland.
Along with touring the Innovation Lab, Rausch spoke to students about how the these changes have helped. Maria Fitian, a senior, said she's excited about the potential that Room 114 provides. She said it has the setting of a college class, and gives students all kinds of options and projects that they can pursue.
"The possibilities are endless," she said excitedly.
Dylan Desrosiers, a junior at NAHS, said the lab has a lot of educational options for different careers, such as engineering and graphic design. He helped design the blueprints for the new lab, and seemed excited for what lay in store. 
"It gives you a better way to figure out what you want to do with your life," he said. 
Prior to becoming the Innovation Lab, the room had been vacant for years, last used as an auto shop. Haviland said he hopes to partner with area companies to offer manufacturing and design classes. 
"We'll have some great things for the kids," he said.
Rausch encouraged the students to reach out to her office with any questions or ideas for the schools.
"We're here for you," she said. "I've seen a lot of stellar ideas come out of North Attleborough."