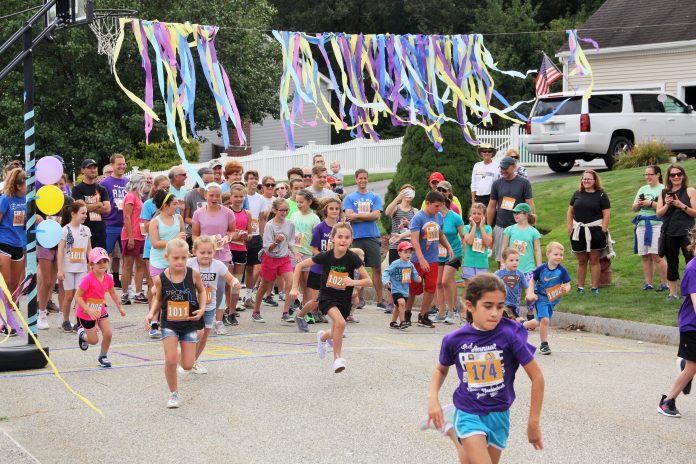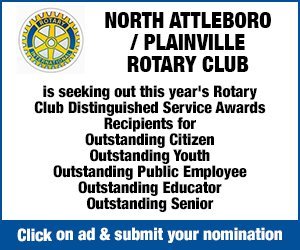 Neighborhood support
The Cure Starts Now continues benefit for cancer research
On Winsor Drive, purple and yellow streamers decorated the starting line for an annual fundraiser organized entirely by kids.
Four years ago, the Bostock sisters had planned to attend The Cure Starts Now fundraiser in Rhode Island, but couldn't make it. Wanting to help another way, they organized a charity walk/run in their neighborhood with several of their friends. Last year the event brought in approximately $1,600, and this year's raised $2,086. 
"We always underestimate who comes," said Sophia Bostock at the race, held on Monday, Sept. 2. 
The event is held in honor of Nicole Mackintosh, who passed away from brain cancer on Aug. 30, 2011. Her father, John Mackintosh, and his wife launched the Massachusetts chapter of The Cure Starts Now—one of 30 nationwide—and have raised thousands through a number of events. He participated in Monday's race and said how impressed he was by the work done by the organizers,
"Each year it gets bigger and bigger," he said.
John said the event means a lot to his family. He said that in the years since Nicole passed away, people have moved on, and it's been heartwarming to see her remembered through this event. He added that The Cure Starts Now works with a team of medical professionals who identify cancer research that could benefit from the money raised. 
"We tell them how we want to help and they advise us," he said.
Around 70 people attended the fundraiser, ranging from 3 years old to senior citizens. The 3K race consisted of laps around the Highland Meadow/Sequoia Circle area, with people cheering them on as they ran or walked. As each participant crossed the finish line, they were greeted by the race organizers and presented with a handmade medal.
"We wanted to do something each year," said Jack Reimer, one of the organizers. "It's been great."