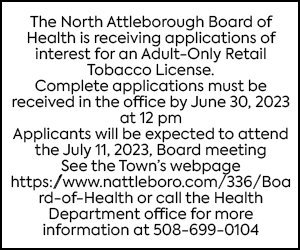 Church Street home damaged in fire
A multi-family home at 68 Church St. has been closed off following a fire on Thursday evening.
According to Fire Chief Christopher Coleman, the fire was reported at 6:42 p.m. and the scene cleared by 9 p.m. Two construction workers at a nearby home got people out and attempted to put the fire out with extinguishers, though they had to back off when the blaze became too intense.
Coleman said that four people lived in the house, and no one was injured, and neither were any firefighters. The Red Cross is working with the displaced residents while the cause of the fire is investigated and the home repaired.
Firefighters from the Attleboro, Mansfield, and Plainville departments assisted with either station coverage or at the scene.