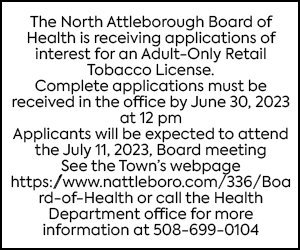 Bearing fruit
Collection in honor of Susan O'Donnell raises hundreds
While Susan O'Donnell was in the hospital, one thing that was often on her mind was launching a new program to help those families in need within North Attleborough.
Sadly, it was an idea she would not be able to take on, but after she passed, her daughter Caitlin O'Donnell and Susan's friend Tish Howe-DiRenco started the Susan O'Donnell Children's Fund. This helped supply fresh produce over the summer to the Summer Eats program at the Community School. As of press time, more than $1,200 has been raised. 
"I thought it fitting for my friend," said Howe-DiRenco, who ran the Community Garden alongside Susan.
Howe-DiRenco said the money raised will be used to purchase bulk items for the Community School, and more is still being collected. Gift cards or baskets may be purchased with the money raised for students who come from low-income families. One goal is to impress upon people that for a family with young children who are in need, their situation can remain difficult after they get to middle or high school.
"That's kind of frightening," said Caitlin. 
In addition to this collection, work is being done to apply for grants to expand the Community Garden. This would allow the garden to allocate some beds for summer crops and others for fall crops. Howe-DiRenco said of the 31 beds at the garden, seven are dedicated to charities. 
Along with her work with the garden and running downtown's Alternative Market, a family-owned natural whole foods grocer, Caitlin said that Susan was also active with the PTO and taught yoga classes at women's shelters. She said that Susan would let people stay at the store if they didn't have a place to go. 
"She was a quiet person in many ways, she didn't believe in making it known," said Caitlin on her mother's work in the community. "She thought it should be under the radar. She was a force to be reckoned with, she got it done." 
If anyone would like to donate, checks can be made out to NA Community Gardens. On the memo line, write: Susan O'Donnell Children's Fund. Checks can be mailed to NA Community Gardens, 144 Anawan Road, North Attleboro, MA 02760.