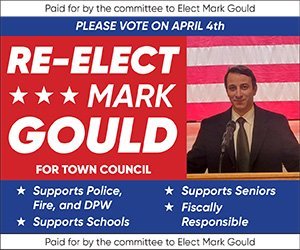 Options for Town Manager search firm reviewed
Considering cost, search time, and experience, the Town Manager Search Subcommittee has pared down a list of firms interested in filling the top seat in town.
At its meeting last Thursday, the subcommittee reviewed five firms that responded to a Request for Quotes—Municipal Resource Inc., Groux White Consulting, GovHR, Community Paradigm Associates, and the Collins Center. Subcommittee members reviewed each firm in depth, looking at their previous work and how it lined up with the town's needs, as well as the timeline to complete the search.
"I was really impressed," said Chairman Keith Lapointe.
Costs range from $8,400-$21,500, and while the Collins Center was a fairly local firm, GovHR boasted experience with nationwide searches. Timelines were 12-18 weeks, and proposed salaries went from $150,000-$205,000. Lapointe said that he spoke to the town's Human Resources Director and their choice was Community Paradigm, which has a New England focus and is also the most active of the applicants. GovHR and Collins Center were seen as the least likely to be chosen.
The subcommittee agreed that Community Paradigm, based out of Plymouth, would be a good choice for the Town Manager search process. Lapointe cited the firm's methods of utilizing its network and recruiting passive candidates.
"The best candidates aren't looking for jobs," he said. "There's a big emphasis on community involvement in the process."
Fellow subcommittee members Michael Lennox and Darius Gregory agreed that Community Paradigm was a strong choice. Lennox said the firm was one of his top choices.
"The price is right," said Gregory. "Their resume speaks for itself, it's a no-brainer for me."
The subcommittee plans to present its findings to the Town Council at its meeting on Aug. 26, with the contract to be finalized by Sept. 11. A separate meeting may be scheduled for the council to meet with members of the firm.
"We want to make sure we come out of the conversation that we feel like we're going in the right direction," said Lennox.