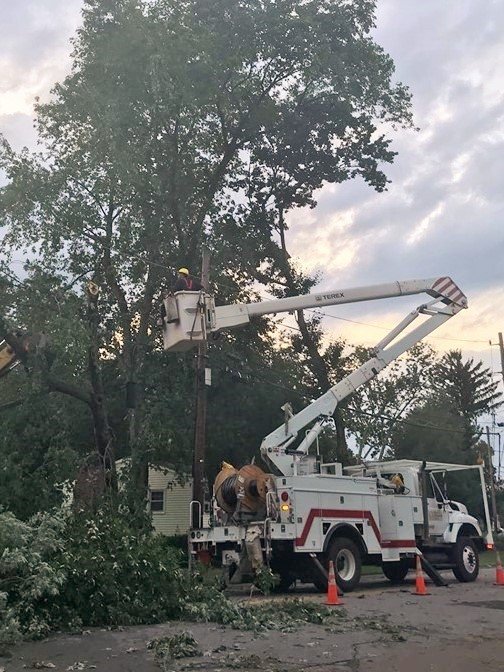 Storm brings down branches, closed roads
A brief but powerful microburst caused road closures and knocked out power to homes in North Attleborough on Sunday.
The storm, described as a microburst, caused high winds and driving rain Sunday afternoon. The storm was brief, lasting approximately 20 minutes, but that was enough to bring down trees on roads and power lines. 
According to the North Attleborough Police Department's Facebook page, damage included the intersection of Norton Road and Draper Avenue, Jefferson Street and Juniper Road, and Reservoir Road and Mount Hope Street. Reservoir Road was closed due to several downed trees, and Jefferson was closed as well, with branches on several wires. Roads were cleared by approximately 10 p.m. on Sunday.
What is a microburst?
A microburst is a downdraft (sinking air) in a thunderstorm that is less than 2.5 miles in scale. Some microbursts can pose a threat to life and property, but all microbursts pose a significant threat to aviation. Although microbursts are not as widely recognized as tornadoes, they can cause comparable, and in some cases, worse damage than some tornadoes produce. In fact, wind speeds as high as 150 mph are possible in extreme microburst cases.

-Source: www.weather.gov