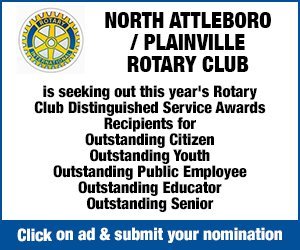 Candidates with the top votes in the Special Town Election are:
Keith Lapointe—1,932
Justin Pare—1,901
Michael Lennox—1,547
Jo Ann Cathcart—1,545
John Simmons—1,374
Julie Boyce—1,221
Darius Gregory—1,220
Adam Scanlon—1,206
Kathleen Prescott—1,175
Some have lived in North Attleborough their entire lives. Others have only called it home since last year.
Some have served the town for years. For others, being part of a board is a new experience.
In the end, they all heeded a call to serve the community, and on June 18, the public made its decision on who would be chosen to be part of the new Town Council.
Of those 19 who threw their hat into the ring, Michael Lennox, Keith Lapointe, Justin Pare, Jo Ann Cathcart, Darius Gregory, Kathleen Prescott, Adam Scanlon, Julie Boyce, and John Simmons earned the most votes to sit on the new council, which will take effect on July 1. Of the 20,049 registered voters, 3,077 voted in this Special Town Election.
Lapointe received the most votes, which in addition to earning him a seat on the council also names him its president. He said there's a lot of work to do, first of which is the appointment of a Town Manager. He said being part of the first Town Council can set a precedent for how future groups will operate.
"It's an opportunity to collaborate with the council to establish a path for the future," said Lapointe.
Lapointe said the town has made a lot of progress and the new council was a chance to continue this. When asked why he wanted to engage in this campaign—his fifth since 2017—he said that he felt obligated to enter the race. He felt forming the different subcommittees was another top priority for the council.
"We have a diversity of thought," he said of the makeup of the council. "We'll get to better decisions with that diversity."
Lennox, who is the current chairman of the Board of Selectmen, said he was content to not be the council president. He said that once the council gets a feel for how it will be run, one goal should be improving economic development opportunities. He said he didn't have any doubts on whether he would earn a council seat, saying that the board had a strong body of work.
"I felt confident I'd get the opportunity to be on the council," said Lennox.
Cathcart is a familiar face in North Attleborough, having worked for the town in a number of roles, and felt this experience was appealing to the voters. She said a five to 10-year plan for town facilities would be a good goal in the near future. 
"I've been around for so long they know me," she said. 
Scanlon, a member of the School Committee, said he was honored and excited to be on the council and play a role in moving the town of North Attleborough forward. He was "pleasantly surprised" by the results, and that he didn't think anyone could have foreseen the outcome. Along with hiring a Town Manager, Scanlon said a review of the master plan would be in the near future. 
"I'm very passionate [about the town]," said Scanlon. "I like to work as hard as I can."
Gregory said he didn't want to get ahead of himself when the results were being discussed and it looked like he would be among the top candidates. But when it was confirmed that he would be among the council members, his first thought was that there was a lot of work to be done. He said an endorsement he received from the North Attleborough Federation of Teachers made a big difference in the election. He said one goal is to establish a series of rules and regulations for the council.
"There were some differences, how do we get that one heartbeat, that cohesiveness so we can be effective," said Gregory. "If we have conflict, we need to have that anchor to let us focus on."
Boyce said she ran for a seat on the council to be a watchdog for the town and believes it's key to keep people informed on what is happening in town. She said the town has engaged in "wasteful spending" and cited 20-year tax breaks given to businesses followed by requests for overrides as an example of this.
"You've got to do the research and read the paperwork," she said.
Pare said he was "cautiously optimistic" as to his chances, but felt his experience on the Board of Selectmen was a factor in the campaign. He said he became associated with those opposed to the new Town Charter, and that people expect those on the board to stand up for their opinions professionally.
"I think the people have been pleased with our [the board's] conduct," said Pare. "We've been very transparent, people really appreciated that."
Prescott—who is finishing her fifth year on the Finance Commission—said the next town budget will be among the tasks to be done by the council in the near future. She also cited economic growth as another item to focus on. Prescott cited the vast array of experience that the candidates had as an asset.
"I think we're on the right track," said Prescott. "We need to make people comfortable with the tax rate. We need to be a place where they get something out of that."
Simmons said he had some doubts about whether he would earn a seat on the board, partly due to his relative newcomer status in town politics. 
"Name recognition was my big fear," said Simmons. "It's why I tried to get my signs out first, so they would know who I am."
Despite a lack og name recognition, Simmons said he was well-known through his service with the Masons, Rotary, Scouts, and coaching youth sports. He hopes the council can work on economic development and hear from business owners as to what their needs are.  
"Among the three top vote getters are on the Board of Selectmen, and that says a lot about the work they've done and the trust they earned," he said.