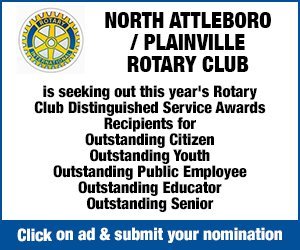 Court Rules on Proposition 2 ½ override
The commonwealth's Trial Court has concluded that the town followed the proper procedure in its wording of last April's ballot question for a Proposition 2 ½ override. 
In a lawsuit filed by Ronald and Julie Boyce—who was recently elected to the new Town Council—it was alleged that the town should have clarified whether the override was for one fiscal year or a permanent tax increase. An override of Proposition 2 ½, if approved, results in a permanent increase to a town's tax rate, as opposed to a debt exclusion, which only lasts a certain period, depending on the amount. Julie Boyce declined to comment on the decision. 
"The plaintiffs contend that it would be clearer to voters if the ballot contained a summary or some explanation that the action sought was an override, which would affect future years and not just one fiscal year," wrote Superior Court Justice Thomas McGuire, Jr. 
Last April's override vote was for $6.5 million to help a number of funding-stressed departments. At the time, the town was considering massive cuts to schools, libraries, and the Park and Recreation department, among others. The override was approved by a vote of 4,330 to 3,216.
The decision included a denial of the town's motion to dismiss. The motion argued that the court lacks the ability to grant declaratory relief, since there is no actual controversy between the parties. 
In his decision, McGuire wrote that since both parties have a interest in the case—the Boyces are taxpayers and so have an interest in what they pay, while the town has the same interest, and the two dispute the wording of the language of the ballot question. While the Boyces' lawsuit claims that a more exact wording was needed, the town stated that it followed the language mandated by the legislature. In the end, the court determined that the town was correct. 
"We're very pleased to see the outcome of that," said Town Administrator Michael Gallagher.