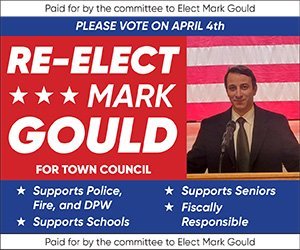 Spreading some kindness
Students launch collection program to help less fortunate classmates
A new effort to help students in need has seen a significant turnout in its first year.
North Attleborough High School's Student Voice Summit is a group that meets regularly to identify problems in the school and how best to address them. At a recent meeting, the members were told of a program at the middle school that provided for their fellow students with food, school supplies, and clothes. The group decided to start a Kindness Closet, a place where people could make donations which could then be given to students.
Angela Oliynyk, a student and member of the summit, said it can be hard to see that there are needy families in a town as affluent as North Attleborough.
"If it's not affecting us, it's not something we think about," she said.
The Kindness Closet is still in its infancy, and plans are in place to officially launch in the 2020 school year. Molly Kelleher and Katie Violette are advisers to the student council and Student Voice Summit and assisted the students with establishing the closet. Violette said toiletries and nonperishable foods such as granola bars and pasta are what is needed most. The school also has an Adopt a Family program each Christmas where families in need receive donated gifts, and the Kindness Closet is seen as a natural expansion.
"There's a need in the school that isn't really talked about and isn't publicized," said Violette.
Dylan Desrosiers said the goal is to make the program as discreet as possible, that it can be hard to admit that you're in need. Celine Ibrahim recalls students who use the free lunch program and sometimes take the food with them to share with their families.
"It's something we don't really realize and it's really sad," said Ibrahim.
Donations can range from food and school supplies to clothing and money, which is used to buy anything still needed. Over the summer the students will be working on new ways to get donations, such as making it a competition among homerooms or placing baskets at concerts and sports games.
To make a donation or monetary contribution, contact the North Attleborough High School main office at 508-643-2115. https://www.naschools.net/highschool