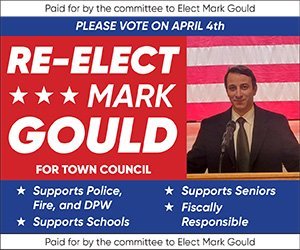 Never forgotten
North Attleborough remembers those who gave all in service to their country
Our way of life has been shaped and made possible by those who served.
Those words seemed a strong summation of the ceremony held on Saturday to mark Memorial Day. Following a parade in which students and veterans, first responders and dedicated community members marched together, a ceremony was held on the grounds of Barrow Veteran Memorial Park. Town and state officials spoke of the need to honor those who fought for this country, those still here and those whose stories ended on a distant battlefield.
It was State Rep. Elizabeth Poirier who spoke of how we owe what we have to servicemen and women. She said that this community is humbled by their sacrifices. Poirier said that those who have served are woven into the fabric of the community, and it can sometimes be difficult to see how their deaths can leave holes in a family.
"Memorial Day is our chance to reconnect with our nation's grievance," she said.
State Sen. Rebecca Rausch recalled the Civil War, when the country was divided against itself, and how such divisiveness can often lay the foundation for conflict. She said this nation, when unified, is stronger.
"Each community member we lose is a reminder of our collective responsibility to keep our troops safe," she said.
Chairman of the Board of Selectmen Michael Lennox remarked on the upcoming anniversary of D-Day, and said that those who fought in World War II did so to "set the world free." He offered thanks to those that help members of the Armed Forces when they return home.
"Some sacrificed everything to ensure our freedom and our country's security," he said.