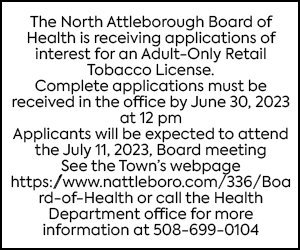 North Attleborough Selectmen are moving forward on a proposal to install solar panels on the town landfill.
A Request for Proposals [RFP] is expected before the board by May 16. This document solicits proposals, often through a bidding process, by an agency or company interested in a commodity or service to potential suppliers.
Perhaps the greatest question is whether the plan would lead to any cost savings for the town. Selectman Keith Lapointe said the matter has come before the board for months, and if the potential benefit was only in the tens of thousands, the discussion would likely stop. Once the RFP process is complete, the board will have a better sense as to what the financial gain would be to the town, as well as the precise scope of the project.
"We've spent 18 months debating it," said Lapointe at last Thursday's meeting. "We decided to put an RFP together and see what we can do. I hope we get this out on the street and see what happens in a couple of weeks."
The proposal would be to install the panels on a 12-15 acre parcel on the landfill. Peter Schiffman, general manager of the North Attleborough Electric Department [NAED], said similar projects have been successful in other towns. He told the board that the NAED purchases its power from multiple sources, including nuclear and renewable sources. The latter, he said, can sometimes be more expensive.
"You're trying to beat the cost that we buy energy off the market," he said.
Schiffman said that one challenge with solar panels is that cloud cover can interrupt the power flow, which could in turn translate into problems for customers' services. He added that the state is imposing new clean energy standards in the near future, with a goal of being carbon-free by 2050.
Christopher Koehler of HDR Engineering told the board that there is an active gas collection system underneath the landfill which costs $40,000-$50,000 a year to maintain. Eventually, that system can be turned off, but a project like the solar panels could pose an obstacle.
"If you do this, you may need to run the system longer," he told the board. "Otherwise, it's a good proposal. Put it out on the street and see what happens."